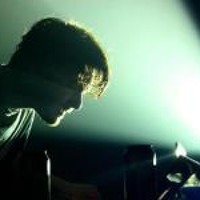 thing of the day? No one said we had to do it everyday, no one said we had to do it anyway. Astounding Sounds? Scissormen? Double edged? Cut here, do it yourself   Open your eyes, you'll get a surprise, evil is sweeping the nation, Why can't you ever find those Scissormen when you need them, one of the finest bands from back there (or at least that's how it feels it was, here's some Skyscraper while we consider Ladyscraper, Skyscraper were never as good, have some Creaming Jesus. Good lord no, nailed up for nothing, surely those Homage Freaks still sound good? Pushing nostalgia is flipping with the karma…
Ladyscraper, florious noise  Hawks? Hacksaws?  Threw them on, threw them out, Hawk and a Hacksaw that is, not Ladyscraper.  Don't ask me about no Ladyscraper, silly names and everything, tasty ear food attack though. Go ask those doubledge Scissormen  Florious? is that a word? Proof reading? Glorious noise (not florious noise), fractured electronic glitch, wire-tripping ear food.  Florious. One- and two-syllable End Rhymes of florious: Word not found in our dictionary. Try a different spelling or a word that rhymes. End Rhymes, Last …
Homage Freaks 'Karma'  (1992 Single TLF / Pagan Records)
Seems Phlegm has been coning out of people's mouth's in abundance this year, by which we mean he's the talk of London town this week, or at least the street art chattering classes, talk of Phlegm flying everywhere, and here.s Phlegm's finished wall on the Village Underground (East London). The first of three new works from the artist, as covered rather well over on the ever florious  Hooked-blog. Here's a photo we just stole of said blog.
More….
From 2010, Phlegm illustrates the Old Market Buildings in Rotherham, where the Rotherham Open Arts Festival will be held throughout September. Film by Rob Myles
No one ever said it was going to be easy, fifteen days in to the year and we haven't mentioned LOVELY LITTLE GIRLS yet! Just who is Gregory Jacobsen anyway?
Ah what the hell, here it is again….
Lovely Little Girls – Massive Vulva Cantaloupe (Official Music Video)