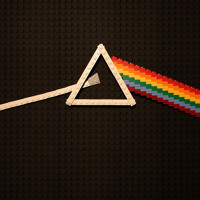 Things things things, Hatebreed picking flowers? Dark side of what? Shoes? Shoes in the gallery, shoes on the dark side of the moon. More things? Extra Monday bites while things are veing cultivated
"Peter Kruder from Kruder Dorfmeister does a Pink Floyd mix? Let's have it!" said a man called Pure Evil, and yes indeed, here's what Peter Kruder says..
"A live DJ mix of all the tripped out Pink Floyd bits that i love.  I did this for the FM4 Liquid Radio Show sometime in the 90ties and just recently found the DAT of this. Download and Enjoy…"
Yesterday's SHOES IN THE GALLERY…..
Brutal oldschool hardcore crunchers, HATEBREED have lined up a UK tour in support of their rather tasty sixth studio album, 'The Divinity Of Purpose', The album came out last week, sounds pretty much like you expect and indeed demand Hatebreed to sound. We're talking Hatebreed here, this is not the time and place for experimental diversions or stopping to pick flowers or anything like that, Hatebreed are supposed to do exactly what it says on their tin…. Here's a video taste, the dates are underneath, see you in the pit, meanwhile I'm off to pick some experimental flowers….
Catch Hatebreed at the following shows: Sun 28th Apr – BRIGHTON Concorde 2, Mon 29th Apr – CARDIFF Solus, Tue 30th Apr – MANCHESTER Academy 2, Wed 1st May – GLASGOW O2 ABC 2, Thu 2nd May – SHEFFIELD Corporation, Fri 3rd May – WOLVERHAMPTON Slade Rooms, Sat 4th May – LONDON O2 Islington Academy
DARK SIDE OF THE RED ITALIAN SHOE (Sean Worrall, 2011)
X
Hatebreed? Shoes? Pink Floyd? We're out of here, more tomorrow… maybe? Is this the life?